If there's one thing I'm utterly guilty about, it's being OC when it comes to my skincare. I've always been like that, even when I was so much younger and barely had knowledge about the so-called beauty regimens of adults (women in particular). I don't think it's about vanity (or being vain)…I'd like to believe that I just want to take care of my skin because I know it's a big part of me.
Anyway, last week, I received a package containing two tubs of Asian Secrets Lulur Whitening Body Scrub. I'm sure most of you have heard about it, maybe even seen it on the shelves of your favorite groceries. If you haven't, let me tell you a little something about it.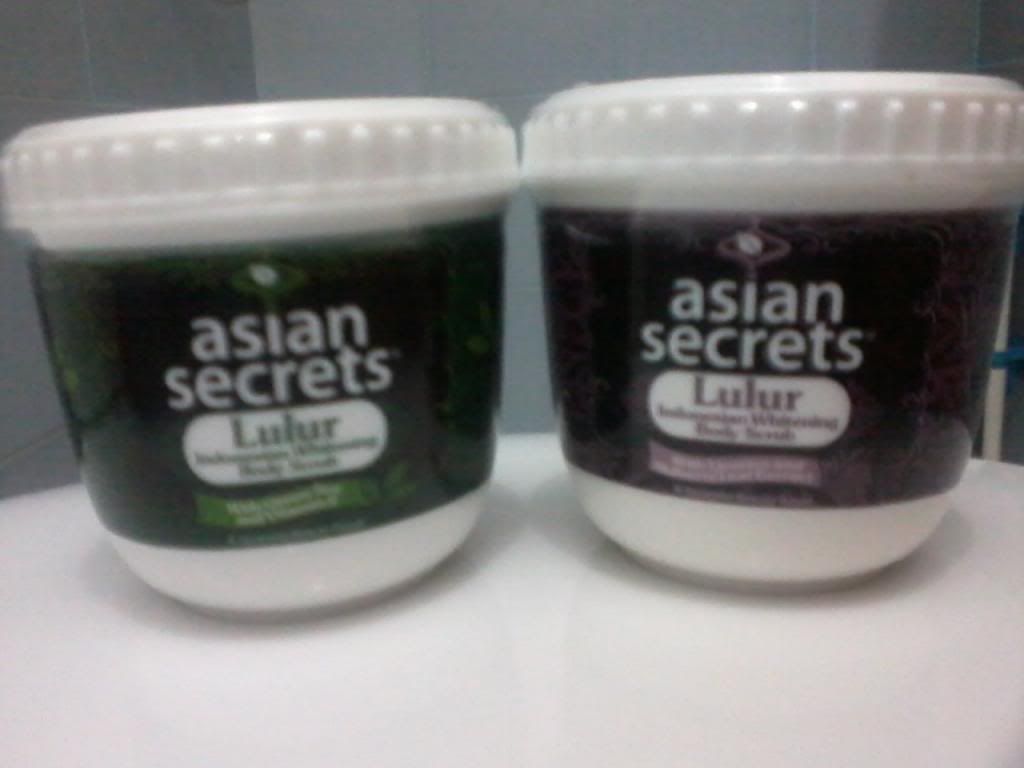 Asian Secrets is a line of whitening body scrubs and soaps that take root from well-preserved Asian skin traditions and rituals. In fact, the term "Lulur" refers to a beauty treatment used in Indonesia wherein soon-to-be-wed women do every day, for 40 days, before their actual wedding day. It is said that this ritual makes the skin whiter, smoother, and suppler. Obviously, a bride-to-be needs to be at her finest on her special day. With this in mind, one can only assume what Asian Secrets can do.
The products are made from natural ingredients. This fact is enough to make me want to make the product a constant in my bi-weekly grocery list. I'm not really a big fan of products laden with harmful chemicals and synthetic ingredients especially if I have to use those on my skin. Since Asian Secrets Lulur Whitening Body Scrub guarantees to be effective, safe, hypo-allergenic, and free from harmful chemicals, I knew that I just had to try it.
So try it, I did. On the same evening that I received the package, I used the Green Tea and Vitamin E variant of my Asian Secrets loot before I showered. The first thing I noticed about the tub I opened is its scent. I fell in love with it instantly since it wasn't overpowering, and there was that hint of green tea scent that I enjoyed so much.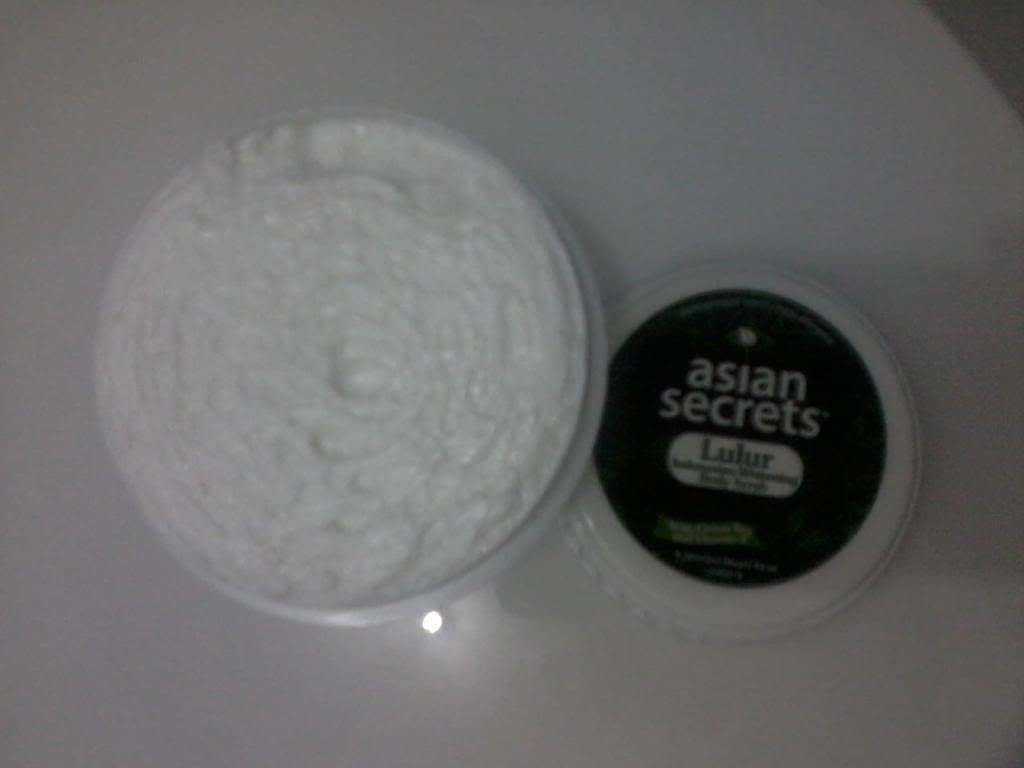 The next thing I noticed were the beads, which I knew was meant to exfoliate my skin as I rubbed on the product. The tub directions for use suggested that the product be used on dry skin, and that's what I did. Of course, I was anticipating the beads to sting a little; I mean dry skin + beads don't really paint a good picture. Surprisingly, though, the beads were fine, and as I rubbed a dollop of the product on my skin using circular motions, it felt good. It felt like I was giving my skin a good massage.
When I rinsed off the scrub, I was surprised (although I was keeping my fingers crossed for the desired effect) to find my skin supple and silky-smooth. It was like lavishing on a good moisturizer all over my body, and the best part was, my skin smelled so good afterwards!
I highly recommend it to those who have dry skin, as the exfoliating properties of Asian Secrets Lulur Whitening Body Scrub can remove dry, dead skin cells in a flash. If you have dark spots that you want to get rid of – on your elbows, knees, armpits, etc. – this product can effectively help you, too. Finally, if you want to have lighter skin, you should try the scrub. Of course, you can use Asian Secrets Bengkoang Soap, too, for better results.